Static Frequency Converter for Shipboard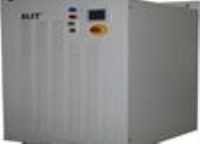 Static Frequency Converters are designed to feed the optimum electrical power system to vessel's equipment. They are available in two configuration: at the harbour (DOCK series) and on board (NAVY series). The first one, DOCK series, has a fixed input voltage (the harbour's voltage) and a settable output voltage in order to supply power to vessels that are not compatible with the locally available dockside power; the second type, NAVY series, has an input settable voltage and a fixed output voltage to feed and clean on board power from a dockside connection, anywhere in the world.
All of equipments distinguish themselves by the employment of advanced technological components, excellent reliability and easy maintenance.